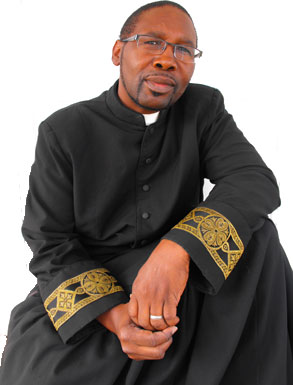 Pastor Dr. Charles Wiggins Jr. is eager to counsel you in any area of your life. Whatever you and your family are going through, Dr. Wiggins can help guide you through the turmoil and strife in your lives from a biblical perspective. His experience, wisdom, and compassion make him the ideal person you can confide in and trust. These traits also allow him to understand your feelings and emotions to better assist you in coping with or overcoming your situation.
Who is Dr. Charles Wiggins Jr.?
Pastor Dr. Charles Wiggins is a minister within the General Missionary Baptist Church (GMBC). Pastor Wiggins actually began his ministry within the Church of God In Christ in the southern Georgia jurisdiction under the late, Bishop C.J. Hicks and under the tutelage of Pastor Supt, Annanias Phillips of Evergreen COGIC. Charles became a licensed minister within the Church December 6th 1980 and was ordained an Elder April 1983 in the COGIC and remained a dedicated member from January 1980 –January 1990. However, he later reconnected to the Baptist roots of his grandfather in January 1990 and has been a part of the GMBC of Georgia ever since. Dr. Wiggins is also the pastor of Trinity Missionary Baptist Church located in Swainsboro, Georgia. He believes God is forgiving and stands waiting to receive all whom will accept Jesus Christ as Lord and Savior. Charles speaks and leads his ministry in a passionate and inspiring manner. Please contact Pastor Dr. Charles Wiggins if you would like to discuss your situation with him.
Pastor Dr. Charles Wiggins is partnered with Dr. Alicia "Dr. Li" C. Francis-Wiggins to provide excellent counseling services. Charles has extensive training as a marriage counselor with experience spanning over 30 years. Utilizing Dr. Wiggins' expertise, we offer counseling services for various stages in one's life. Please read below for more information on each type of service we can provide to you and your family.
Spiritual Counseling
Spiritual counseling helps people to learn how to handle the challenges of daily life in relationship with God. Most of us are accustomed to thinking of ourselves as alone in the world. We are used to thinking that we need to figure things out on our own, and fight to survive. When we begin to understand that God is real, we start to see that life can be different. We learn that we are not alone, because God is with us ... but during times of stress or challenge we may forget this. The long years of habit can be difficult to undo on our own. Spiritual counseling helps us to meet life's challenges from a new consciousness of connection with God. It offers support to you as a whole person ... your soul and spirit, your emotions, mind and body, and your practical life here on the Earth.
Premarital Counseling
Why should a couple do premarital preparation?
Studies show couples who have attended premarital counseling are more likely to work through difficult times in their relationship and find married life to be more enjoyable. Premarital counseling helps couples prepare for marriage. Premarital counseling can help ensure you and your partner have a strong, healthy relationship — giving you a better chance for a stable and satisfying marriage. Premarital counseling can also help you identify weaknesses which could become bigger problems during marriage.
Marriage Counseling
Marriage counseling helps couples recognize and resolve conflicts in their relationships. By accurately identifying issues and working through them successfully, couples can build a richer and more fulfilling marriage.
Family Counseling
Family counseling helps family members strengthen their bond with each other. It also enhances communications which can lead to the successful resolution of conflicts.
Individual Counseling
Individual counseling assists people with identifying more effective strategies to cope with difficult situations and to achieve their goals.
Grief Counseling
Grief counseling aims to help people cope with grief and mourning following the death of loved ones or with major life changes which may trigger feelings of grief. .